The annual British Open and Congress will this year be being held in the Students' Union building, in the centre of the beautiful city of Durham, with the Lightning tournament held in the nearby Durham School
Currently entered grades stretch from 6d to 23k, so whatever rank you are you'll hopefully get some interesting games
The time limits have recently changed to 50 minutes from the originally published 40
Please sign up sooner rather than later - it's far easier to plan the event if we know how many people are likely to be able to make it!
List of currently entered players
The tournament will be held in two venues. The lightning is in the dining hall of Durham School on the evening of Friday 20th, and the main tournament is in the Riverside Cafe of Dunelm House (the Durham Students' Union building) all day on Saturday 21st and Sunday 22nd.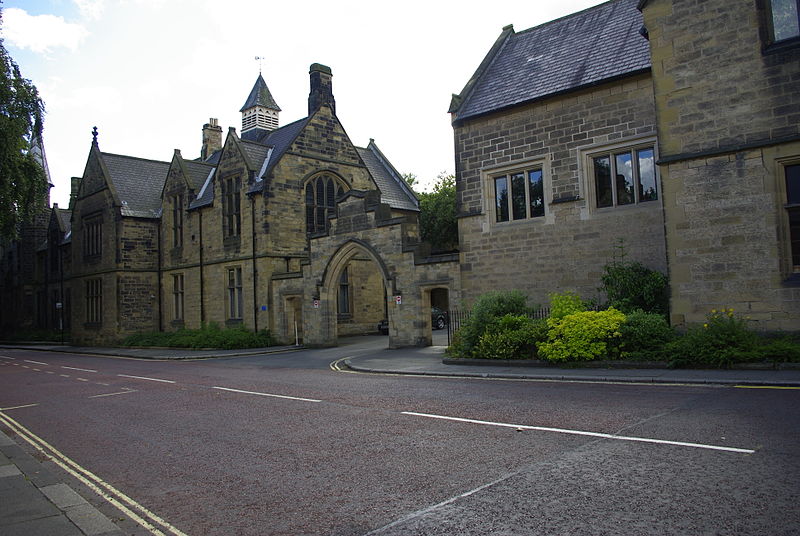 To get to Durham School (Friday, Lightning): From the station, go down the hill until you see a footbridge to your left. Cross the bridge, and you reach a roundabout. Take the road opposite (going clockwise from the road you're on, you don't want North Road, you don't want the entrance to the Bus Station, you want Sutton Street - the road that goes parallel to the Viaduct). Keep going along Sutton Street. Eventually you'll reach a crossroads - go straight over, and go down Margery Lane. This road will eventually curve round to the left, and then turn right at the junction. On that corner is the entrance to Durham School.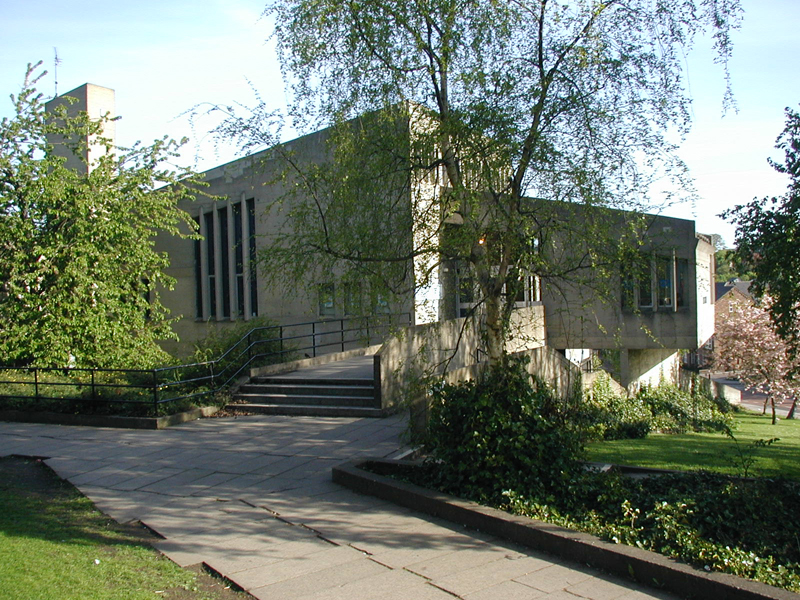 To get to Dunelm House (Saturday, Sunday; main tournament): From the station, go down the hill until you get to a footbridge on your left. Cross the bridge, and you reach a roundabout. Take the first road on your left - North Road, heading towards the Cathedral and Castle. Walk down North Road until you get to a fork; take the right hand road, and you'll reach a bridge. Cross the bridge, and walk up into the Marketplace. There are several roads leading out of the Marketplace - take the first on your right. Not far along this road there's a bridge off to your left. Cross this bridge. You reach a crossroads. Turn right, and follow the road up the hill until it forks. On your right just before the fork is a concrete building; this is Dunelm House.
Friday night: Lightning tournament
Registration will be from 6pm to 7pm
Please go to Durham School; the room will be signposted. Parking is available (see below)
Saturday: Main Tournament, Day 1
9:00-10:00 - Registration
10:15 - Round 1
12:30 - Lunch
13:30 - Round 2
15:45-18:00 - Round 3
18:30 - AGM
This will be followed by a meal at San Marco's, a nearby Italian restaurant. A sign up sheet for the meal will be up at the tournament - places are limited, so you must sign up in advance if you are wanting to come
After the meal we'll be going to the pub - do join us there, even if you couldn't make it to the meal
Sunday: Main Tournament, Day 2
9:00 - Round 4
11:15 - Round 5
13:30 - Lunch
14:30-16:45 - Round 6
17:00-17:30 - Prizegiving will be from 5pm to 5.30pm
After the tournament we will be going to a local pub, close to the station, where people are welcome to join us
The British Open will be a 6 round McMahon tournament, with three rounds on each day.
Time limits: 50 minutes, with increasing overtime limits of 10 stones in 5, 20 in 5, 30 in 5, etc. (Class B)
(Please note the increased time limits to 50 minutes from the originally published 40)
Komi: 7 stones (jigo is possible)
Rules will be based upon the default BGA rules (AGA).
Extra prizes may be given
The tournament is likely to have players with a wide range of strengths, and weaker players shouldn't be put off coming from fear of being beaten up - there's likely to be several double digit kyus to allow for more even games for even weaker entrants.
Currently entered grades stretch from 6d to 23k, so whatever rank you are you'll hopefully get some interesting games.
19x19, 12 minutes each, sudden death, 7 komi
The Lightning fee is included in main tournament entry
There will be a number of side events running alongside the main tournament, with a prize given for each. These will be self paired.
Lightning - 19x19, full handicap (exact difference between tournament entry grades - nigiri if even); 12 minutes each, sudden death
Small board - 13x13, half handicap (half difference between tournament entry grades, rounded down - nigiri if even); 15 minutes each, then repeated 30 in 5 overtime

The Nippon Club Cup - This is a team prize. Players in the main tournament may join to form teams of up to 5. Teams should try to have some connection (same club, same town, same family, etc.), but this is not enforced. The team with the highest average number of wins over the course of the tournament will win a prize.
A range of prizes will be on offer, with both alcoholic and non-alcoholic options.
Durham Brewery have kindly offered to sponser us, and several bottles of their beer will be available as prizes. It will also be available as refreshment during the tournament.
Tea, coffee and snacks will be available during and between rounds.
There will be cakes and snacks available, some made by members of the club; if you'd be interested in baking anything to donate to this it would be gratefully received!
There are several shops around Durham which sell food of various types, and there will be enough time between rounds for people to go and buy lunch.
On Friday and Saturday evening we will be going for a meal, to which all are welcome; there are also plenty of restaurants, pubs, etc. where food can be obtained.
Soft drinks, water, beer and possibly cider will also be available during the tournament.
Snacks and drinks will work on an honesty system
Durham is in the North East of England, not far from Newcastle, and has excellent road and rail links. It's on the main line between London and Edinburgh, and tickets can be bought online
If you're coming by road, Durham is on the A1 (leave at Junction 62). The addresses of the two venues are:
Durham School (lightning tournament)
Quarry Heads Lane,
Durham
DH1 4SZ
Dunelm House (main tournament)
New Elvet,
Durham
DH1 3AN
Free parking is available at Durham School, and there is on street parking around the area of Dunelm House as well as a nearby multistory car park.
Durham also has a Park and Ride service, and the busses stop fairly close to Dunelm House.
If you're planning to drive to Durham and would be willing to bring other Go players with you (sharing petrol costs), let us know and we'll list it here
Dave Cantrell has at least two spare seats, if anyone wants a lift from London (or from places in between London and Durham close to the A1 or M1)
Roger Huyshe is travelling from North Shropshire, and is able to give lifts
While there are no rooms at either venue, there are several places around Durham offering accommodation. (Don't forget to enter as well as book accommodation!)
St Chads college has some rooms available a short walk from the venue - please email them at chads@dur.ac.uk to book a room.
Other Durham University colleges may have a few rooms available, as the tournament falls outside term.
There's a nearby Travelodge and a Premier Inn, which are both fairly inexpensive.
There are also several hotels in the city centre (the Marriott; the Three Tuns)
Many local pubs also have accommodation (the City; the Court Inn; the Vic; the Seven Stars; amongst others)
The above links are incomplete - for a fuller listing, the County Council's tourism website has an accommodation section. Be careful to check how far out places are before booking, however.

Alternatively, floor space might be available for anyone suitably impoverished who is having trouble finding somewhere to stay - get in touch if you need somewhere.
If you finish your round early, or decide to stay in Durham for longer than the weekend, or you bring friends or family along with you, you might want some non-Go related things to do. Durham has many attractions; from the Castle and Cathedral to the numerous museums (Oriental Museum; Heritage Centre; Museum of Archaeology) and the botanic gardens. The County Council's tourist website also lists several places.
The Oriental Museum are offering half price entry for people coming to the Tournament
Image credits: Dunelm House - Tim Packer; Durham School - 'Teach46'; Durham Cathedral - 'BrotherMagneto'; Goban - Michael Galero